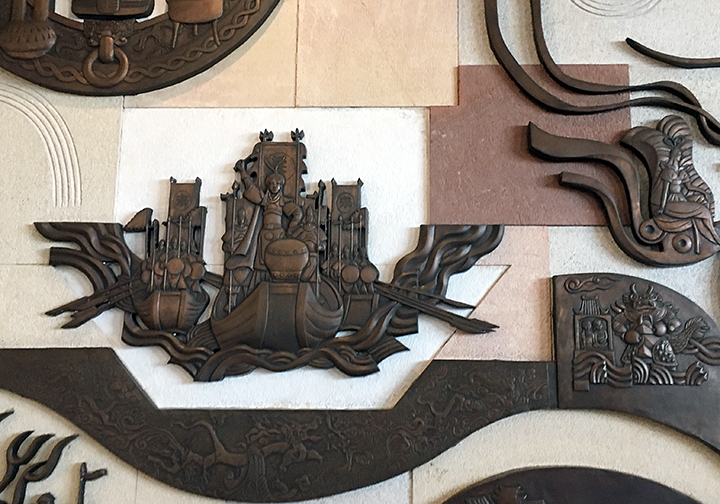 ---
Asia-Pacific Group assists in creating and implementing business development strategies for companies in China, the United States, Canada and Europe. We focus on highly identifying innovative, growth-oriented strategies, identifying alliance partners to execute them, and arranging custom international delegations to implement them.
International and Chinese companies seeking capital, resources, markets, technology and joint development may work with APG to identify appropriate partners. APG's analysis may help to identify new areas for expansion and innovation, new strategic products and services.
Bi-lateral business alliances or joint ventures may be developed, in which the international company participates in Chinese markets, creating new products and employment in China; and, in a balanced approach, the Chinese company participates in international markets, with their unique products and expertise, generating new assets and employment in America. This mutually-beneficial approach assures stable, long-term business relationships.
APG implements a careful design, identifying the optimal legal, corporate, immigration and tax strategies for its clients, while creating new product, branding and marketing concepts. We ensure that clear protection for intellectual property is adopted, to deliver value from the IP assets of both international and Chinese participants.
We have developed close personal and professional relationships, both internationally and in China, over many years. Therefore, APG can expedite contacts, make introductions, identify areas of mutual interest, sponsor delegations and generate a plan that might take years if approached with the conventional trade-and-industry research-and-development model.
The key to success, in business between China and America, is that all relationships are based on equality, mutual respect and friendship.
---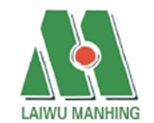 Wanshing Corporation, a leading agricultural company in the city of Laiwu, Shandong Province, is a good case study of how APG implements its business development approach.
In June, 2017, a cooperative agreement was signed between APG and Wanshing. By November, a comprehensive three-part strategy to expand the company's products, markets and technologies had been developed, and a timeline was agreed for implementation. In April, 2018, APG formed a multi-party group, including Liu Jianzeng, the CEO of Wanshing, a representative of the City of Laiwu, and a representative of Beijing International Trade Development Center, affiliated with the central government Ministry of Commerce in Beijing.
The delegation travelled to Dallas and Honolulu, visiting with government, academic and business partners in Hawaii, and with a potential corporate partner in Texas. Discussions about implementing the businss initiatives are ongoing.
See details of the
Wanshing Business Development Delegation here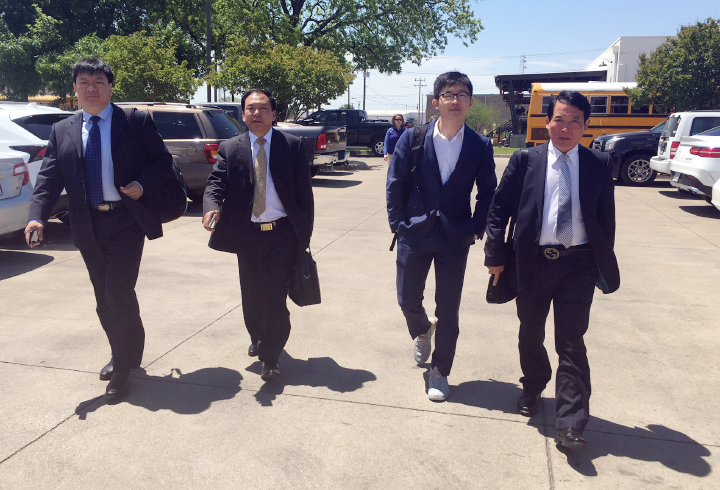 ---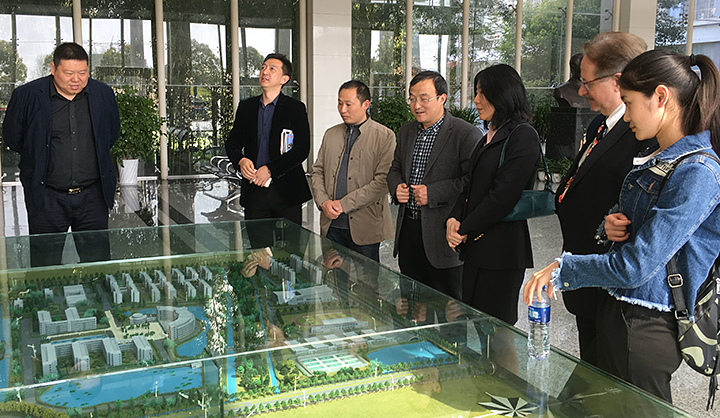 A business development group from APG visits the economic development center at Ninghuai (combined effort of the cities of Nanjing and Huaian, Jiangsu Province). APG has conducted many similar tours and visits across China, including Wuxi, Guizhou, Shanghai, Beijing, Tianjin and Lianyungang, developing assets, agreements and enduring relationships.