Business delegation
visits the Mengmeng Magnesium Industry
2018-06-23


On the morning of June 22, 2018, Michael North, Chairman of the American Asia-Pacific Group, Roger Epstein, a lawyer from the United States, and Zhou Xiaofang, founder of the Zhou Enlai Peace Institute, met with delegations from the Yulin City Federation of Industry and Commerce, Zhang Xiuqian, Yu Lin and Liu Bin, director of the Municipal E-Commerce Center, at Mengmeng Magnesium Company.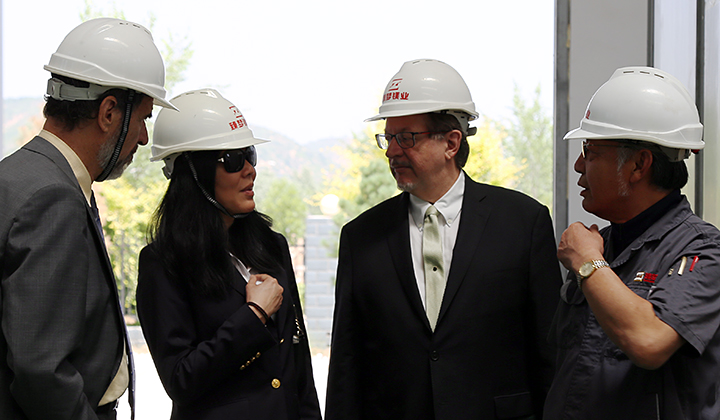 Liu Hanjun, member of the Party Committee of the County Government, director of the Logistics Park Management Committee, and Wu Weihua, vice chairman of the company, accompanied the delegation through the exhibition hall, production and processing workshops, supporting office, living places and facilities. Later, a discussion was held in the conference hall of the research building. Ji Yuefei, the county magistrate, attended the symposium.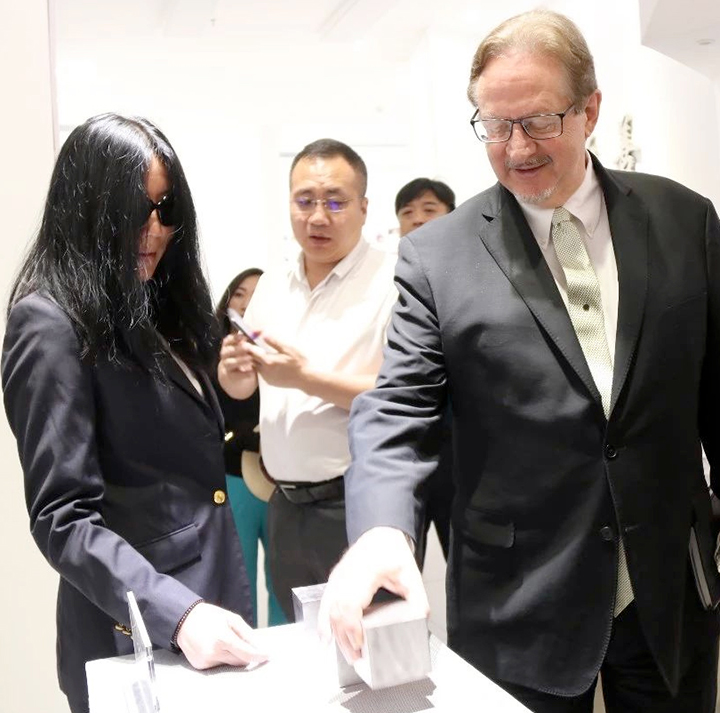 At the meeting, Michael North introduced the purpose and intent of the visit. Wu Weihua, the vice chairman of the company, introduced the basic situation of the global magnesium industry. Chief Executive Officer Chang Yichuan briefly introduced the applications market and prospects of magnesium alloy. In this friendly interaction, Mr. North spoke highly of the company's construction standards, expressed concern about the magnesium alloy industry and the company's later project planning, and expressed the hope to cooperate with the company, when the opportunity has been fully developed, to jointly promote the company's internationalization and standardization.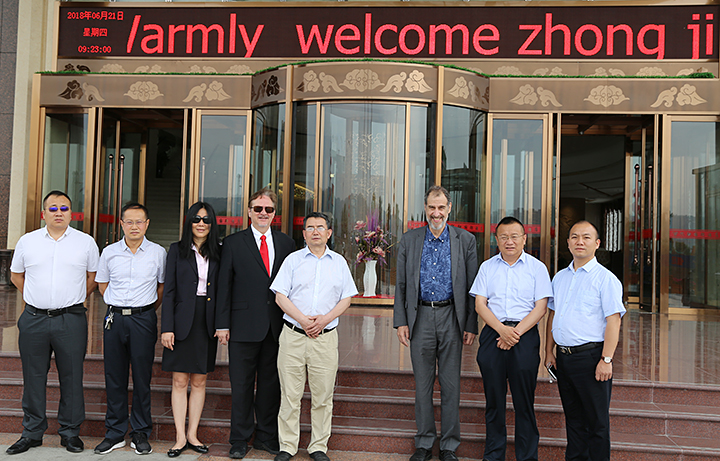 At the conclusion of these meetings, which also included tours of working magensium mines and processing centers around the cities of Yulin and Fugu, the parties signed an Agreement to proceed to develop business, technology and trade relations centered around magnesium. Asia-Pacific Group produced a preliminary strategy document, which was accepted by the magnesium mining participants.
In October 2018, a detailed business development document was signed, which led to the decision to form a new Joint Venture company, between key magnesium industry resources in Shaanxi Province and Asia-Pacific Group. In March 2o19, met again, to formally establish the Joint Venture and begin business operations in the international magnesium trade.