Tianjin Institute PPP Platform and the
Asia Pacific Group (United States)
Jointly Host the first PPP Franchise Revenue Rights
Financial Innovation Forum
---
On December 20th, 2017, the Tianjin Financial Asset Exchange, PPP Assets Trading and Management Platform and Asia Pacific Group (United States) held the First Forum on Government Social Capital Cooperation (PPP) and Chartered Revenue Rights (Royalties) Financial Innovation.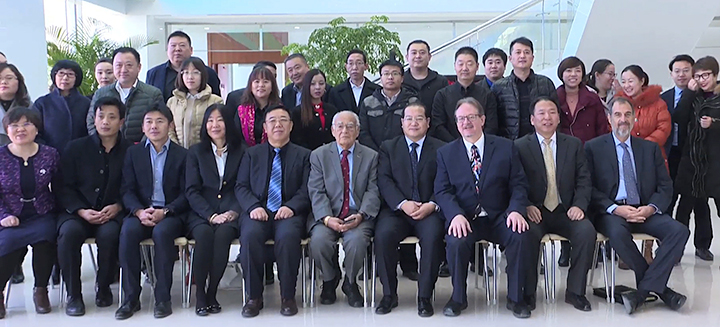 At the same time, the Opening Ceremonies for the "China Research Center for the Co-operation of Chartered Revenue and Social Capital" and the "China Commission for Social Capital Co-Operative Revenue Rights Capital Fund" were held at the conference.
This activity will enable all parties to combine the technical and economic characteristics of PPP projects and financing needs, to actively explore the direct financing of PPP projects, and help to activate capital markets and enrich financing channels.
It will also serve to promote PPP, effectively reduce the cost of financing, and to attract participation from international investors to participate in China's New Urbanization Construction.
Original link: http://www.cppppc.com/
China Public-Private Partnership Center
---