Reciprocal

Journal
互惠
日记
This journal is dedicated to the cause of international understanding between China and America.
To the largest goal, which is peace between these two powerful nations, fostering a culture of equality,
mutual respect and reciprocal development.
本日记致力于促进中美两国在国际事务方面的相互理解。
同时还有更远大的目标,那就是促进两个超级大国之间的和平,
营造相互平等,互相尊重和互惠发展的文化氛围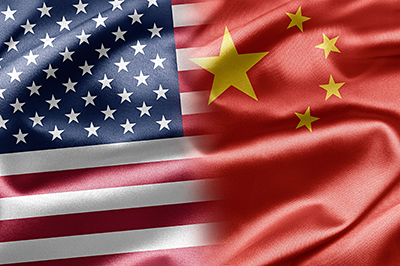 Editor: Michael North
If you wish to contribute, or suggest a topic,
you may do so by sending an email to editor@asiapacificgroup.us.
编辑:麦克·诺斯

如您希望贡献或建议新话题,
可发送邮箱至editor@asiapacificgroup.us
---
July 9, 2019 — Digital Currencies
Another area where — big surprise — China is well ahead of the U.S., which at the government level has yet to begin considering the policy issues around digital currencies:
Like global warming, perhaps the U.S. Treasury believes that digital currencies will just go away. In China, they are less naive. China is embracing the issue and taking control of its destiny.
---
June 24, 2019: The Parthenon. And China at the British Museum. In one day

On a recent business trip to London, some time out to revisit the Elgin Marbles — the sculptures and friezes from the Parthenon in Athens.
Timeless, elegant, tragic. Moving iconic images from the headwaters of Western Civilization.
Just five hundred feet away, a recent major collection added to the British Museum: from the even deeper history of China. Art and artifact from the headwaters of Eastern Civilization.
Amazing to spend time in both worlds, on the same day.
---
June 17-18, 2019: The Financial Universe Moves On
As the freeze in US-China economic devleopment grinds into its sixth week, the world moves on. China and Europe forge a new financial and trade system that does not need American blessing or participation.
Two stories illustrate: "China's leading commercial bank ICBC announced on Monday the appointment of BNP Paribas and HSBC as joint green coordinators and mandated lead arrangers for an inaugural green loan for ICBC's London branch."
More: https://enapp.chinadaily.com.cn/a/201906/18/AP5d08aaa7a3107b899aca6838.html
HSBC says: "The funding demonstrates HSBC's commitment and dedication to the green loan market, which we are determined to support and develop. This is part of our commitment to provide $100 billion in sustainable financing and investment by 2025."
And yesterday, the long-awaited live integration of the London Stock Exchange and the Shanghai Stock Exchange was completed, and is now fully operational. Investors anywhere in the world can freely trade a wide range of Chinese securities, directly; the converse is also true — Chinese investors can buy and sell international securities any time, day or night.
More: https://enapp.chinadaily.com.cn/a/201906/17/AP5d0744b1a3107b899aca65ff.html
"The connect, a two-way depositary receipt mechanism that brings together two of the world's largest capital markets, brings together one of the world's largest domestic capital markets – the Shanghai Stock Exchange – with the world's leading international market, the London Stock Exchange."
Very often, social and political change is signaled first in the world of finance, which is always alert to opportunities for growth.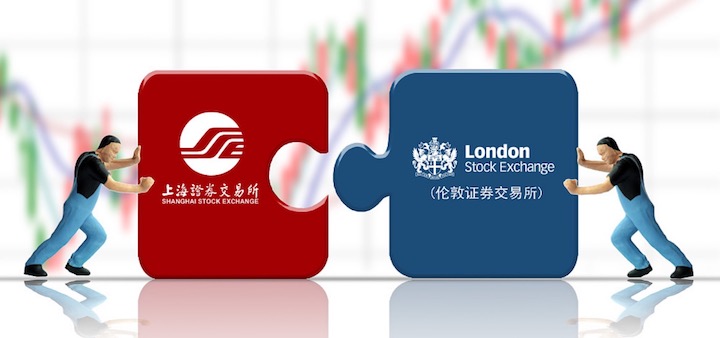 The day will come when U.S. financial markets, still the most potent in the world, resume participation in strategic planning fro global growth. That will signal big opportunities for those patient enough to wait, watch and learn.
But not today.
---
June 11, 2019:
A good friend and longtime business associate, former executive at the Ministry of Commerce in Beijing, writes:
"China-US friendship is a bridge between the Chinese and American people, to share culture and business opportunities, and it's the best way to create unity among all the people of the world.
I hope that through non-governmental diplomacy, China and the United States can reduce the friction between political, trade and commercial interests, and promote a deeper, pragmatic link between the culture of China and American culture."
中美友谊是搭建中美两国人民文化与商务经济共享的最好桥梁纽带,也是缔造世界人民大团结最好的契机。
希望通过民间外交更好的减少中美两国政治与商务经济合作及贸易之间的摩擦,促进中美文化更深厚的务实衔接。
---
June 9, 2019: Ping Pong Diplomacy
Representatives from the Zhou Enlai Peace Institute were invited to speak at the celebration of the anniversary of ping-pong diplomacy in Haimen, Jiangsu Province. The invitation came from old friends whom we first met Los Angeles — Yang Jiechi, and his associate Cai Chenghua — where we co-sponsored the "Building Peace" events.
Xiaofang Zhou and Michael North met many of the dignitaries present. Michael North gave an extended talk on the impact of ping-pong diplomacy in 1971, and its lessons for today and the future, addressing his remarks to the hundreds of high school students present.
A complete account: with photos and video: http://www.zhouenlaipeaceinstitute.org/stories/ping-pong-diplomacy/
---
June 6, 2019: Balance
Bring your own interpretation to this video:
---
June 5, 2019: The Real White Paper from China
There has been a great deal of analysis, commentary, reaction and speculation about the White Paper published by two days ago by the Chinese Government, intended to clarify issues around the current trade talks with the United States.
Much of it slanted, pre-judged, partial and out-of context, designed chiefly to support the conclusions of the writers, not necessarily to inform.
I much prefer to read the original document, and form my own judgments.
Attached — the original document from the State Council website, in .doc format, titled China's Position on the China-US Economic and Trade Consultations
The download link, from which many other interesting documents are available, is:
http://english.gov.cn/archive/white_paper/2019/06/02/content_281476694892692.htm
Reading this document, one gets a clear, unfiltered idea of what the Chinese are actually saying. It's worth noting that no similar document exists from the U.S. government.
For those wishing a truly precise version, concise as only Mandarin Chinese can be, the original-original text is here:
http://www.gov.cn/zhengce/2019-06/02/content_5396858.htm
---
June 1, 2019: More reasons the world needs China

Another reason the world needs China is that China the world's most populous country, and fastest-growing major economy, has assumed leadership of large-scale, industrial implementation of environmental and clean energy initiatives. The U.S. has, for the time being, withdrawn from such efforts at the national level, though significant independent work continues at the state and local level. Other countries are making important efforts too, but none on the scale and pace of China.
See this story, current report on progress made in cleaning up China's toxic environment. China still has a long way to go, and it will take some time. But the effort is under way, and a study of how China is doing it is worthwhile.
https://enapp.chinadaily.com.cn/a/201906/01/AP5cf15125a3104dbcdfaaaac2.html
Those of us who spend time in China's big cities — Beijing, Shanghai, Tianjin, Xi'an have all been in our path in the past few months — note, anecdotally, that the skies seem more blue, the air less thick, on many days.
---
May 24, 2019: The Roar of the Lion

You may enjoy this video, from our meetings in Lexington Kentucky last week —
"The Lion in this moment is the people of the United States, the people of China. But who among us will deliver the roar?
Now is the time for the roar to be delivered. the roar of Sino-US relations, of building bonds, of being partners, of being friends, of coming together, weaving a fabric together… Now is the time. We cannot grow weary, we cannot give up. We must rise up, as ambassadors, for what is the right thiing to do… To do the right thing for the world …
When there is strength and stabiity and peace in China…when there is strength and stabiity and peace in America…both the east and the west will be stronger, the world will be stronger, the world will be safer, and there will be more opportunity for all of us.
I'm not afraid of hard work. I ask each of you to roll up your sleeves, put on your overalls, deliver the roar of history. Because history is knocking, and now is the time."
From the closing address; Governor Matt Bevin of the Commonwealth of Kentucky. National Governors Association US-China Cooperation Summit, Lexington Convention Center, May 24, 2019.
Governor Bevin is one of the leading supporters of President Trump, in a state that voted heavily for Trump in 2016.
---
May 23, 2019 — Governors Conference in the Washington Post
From the front page of the Washington Post today — all about the Kentucky conference we are attending, China and the trade war —
Several people we met at the conference today, including Governor Bevin, are quoted.
All that Kentucky Bourbon magic.
---
May 21, 2019 — Press Release: New US-China Magnesium Joint Venture Announced at National Governors' Conference
A trade and economic development conference, sponsored by the National Governors Association in Lexington Kentucky May 22-24, will announce Galaxy Trade and Technology, a new joint venture between companies in the United States and China. The joint venture combines the best of America and China, and demonstrates new principles of reciprocal management. It links a group of magnesium mines in China, together with global trade, logistics and finance in America.
Details:
https://www.einpresswire.com/strategic-us-china-joint-venture
---
May 10, 2019 — The First Reaction by China to the Tariff Hikes
http://www.chinadaily.com.cn/a/201905/10/WS5cd4fa89a3104842260bafa3.html
A quick read of this first response from China to the big tariff surprise from Washington — which had not even been intimated until four days before — and was executed in a tweetful moment.
"The Ministry of Commerce expressed 'deep regrets' on Friday at the United States' decision to hike tariffs and said China will have to take necessary countermeasures….China hopes that the US side can work with China to jointly build a China-US relationship based on coordination, cooperation and stability."
The impulsive move took virtually every other U.S. government official by surprise.
---
April 25, 2019 — Views of the Belt and Road
The ever-insightful Paul Haenle offers off-script views of the Belt-and Road — from the perspective of some of the countries most affected, most critical, and competing.
Russia, India, Europe and the United States — all get their turn in this analysis, from writers in those fields. This is one of a series of valuable pieces coming from the Carnegie-Tsinghua Center in Beijing.
Samples:
"All countries, including the United States, should have a strong interest in supporting better infrastructure and connectivity. In this way, they should welcome China's contribution to global infrastructure development. However, China also needs to address the BRI's shortcomings, in areas such as transparency and sustainability."
"India has eyed the BRI with suspicion since its announcement. New Delhi turned down Beijing's invitation to the inaugural Belt and Road Forum in May 2017. Instead, it has made pointed statements about transparency and debt burdens."
"Moscow's current relatively benign attitude to the BRI took some time to emerge. Its immediate reaction was largely negative, driven by fears that China wanted to expand into Russia and Central Asia, territory that Moscow considers important in security and economic terms."
Source: https://carnegietsinghua.org/2019/04/25/how-are-other-countries-responding-to-china-s-belt-and-road-initiative-pub-79002
More from Paul Haenle: https://carnegietsinghua.org/experts/490
Carnegie Tsinghua Center for Global Policy
English: https://carnegietsinghua.org/?lang=en
Chinese: https://carnegietsinghua.org/?lang=zh
---
April 28, 2019 — Opening Address, Belt and Road Forum
Here is the opening address by the President of China to the Belt and Road Forum in Beijing.

The original Chinese is here. We have also translated it into English, which provides a useful reference.
I like to go back to the original source for important ideas, rather than reading press summaries or the commentary of analysts. There is always some nuance missed by the mainstream or diplomatic press.
Which is certainly the case here. Many sophisticated ideas, opening up doors of opportunity for business and civil society, answering key questions.
---
April 24, 2019 – – American Participation in the Belt and Road
Spotted in Fortune Magazine today — an opinion piece by China's Ambassador to the United States. He challenges American business to get off the sidelines and participate in the Belt and Road.
https://stage.fortune.com/2019/04/23/us-china-belt-and-road-initiative/
"The Belt and Road Initiative means countless opportunities for US businesses, and China invites more of corporate America to participate in the projects to benefit themselves and the world at large…The situation has implications not only in terms of missed opportunities for growth in the US, but for the cause of global development, which needs the ingenuity and the industry of the US."
Citibank, Caterpillar, General Electric, Honeywell — they are all playing. Every American company must also be an international company, and the Belt and Road is an area where significant growth is being powered, with huge infrastructure projects in more than 100 countries. The Chinese are opening an on-ramp.
---
April 23, 20119 Hunter Lovins —
After years of admiring her work in "Natural Capital", I met Hunter Lovins at a conference at the United Nations last fall. Did not disappoint — a committed capitalist for the account of planet earth. Her most recent flaming missive got my attention today:
::::
"Last night a young friend wrote me in some distress.
"He'd been at an impact investment event at which I'd spoken. An audience member had asked the panel how they dealt with climate skeptics: did they still promote the climate protection philosophy behind their portfolios?
"Predictably, the others equivocated.
Which pissed me off. "This," I growled, "Is why 'impact investing' is getting a bad name. It's trying to be everything to anyone who might let you manage their money."
::::
For investors, the ETF "Change Finance," (CHGX) is worth a look.
---
April 12, 2019 — Belt and Road, Reconsidered
I wish everyone could go to events like this, at the U.S. Institute for Peace —
https://www.usip.org/events/chinas-belt-and-road-initiative-year-six
Though I did notice that there is no representative from China in these discussions. Their perspective would surely be relevant to a full understanding of the issues. <?>
United States Institute for Peace is an interesting institution. Funded by Congress, with a bipartisan blue-ribbon Board. And some blind spots. http://www.usip.org
One of its original sponsors and biggest advocate was Senator Spark Matsunaga of Hawaii, whose Matsunaga Institute here in Honolulu continues its solid work to establish the case for peace.
---
April 10, 2019 — EU-China Relations
Balanced views on EU relations from China's official national newspaper —
https://enapp.chinadaily.com.cn/a/201904/08/AP5caa9203a3104dbcdfaa58f1.html
---
April 11, 2019 — China Copyright Law Matures
You may have heard that China has loose intellectual property rules, and does not respect international copyrights.
This was true — up to about 5 years ago. That's when China initiated a crackdown on copyright enforcement to come up to international standards. The signs of progress along these lines are everywhere.
This story is quite cute, about the lengths to which China went recently, to publicly dress down a copyright infringer and fix an issue.
https://enapp.chinadaily.com.cn/a/201904/13/AP5cb117cda3104dbcdfaa61b4.html
---
March 9, 2019 — "Siding with Rich China over Fickle U.S."
From the South China Morning Post, some practical observations by the Malaysian Prime Minister:
"If forced to take sides in the high-stakes geopolitical rivalry and
trade war
between the United States and China, Malaysian Prime Minister
Mahath
ir Mohamad
would prefer the economic largesse of Beijing.