Reciprocal

Journal
This journal is dedicated to the cause of international understanding between China and America.
To the largest goal, which is peace between these two powerful nations, fostering a culture of equality,
mutual respect and reciprocal development.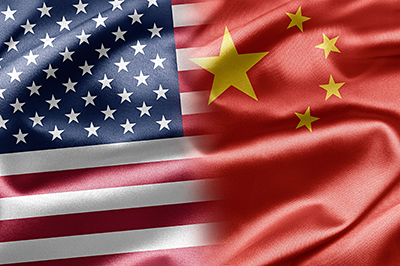 Editor: Michael North
If you wish to contribute, or suggest a topic,
you may do so by sending an email to editor@asiapacificgroup.us.
---
May 10, 2019 — The First Reaction by China to the Tariff Hikes
http://www.chinadaily.com.cn/a/201905/10/WS5cd4fa89a3104842260bafa3.html
A quick read of this first response from China to the big tariff surprise from Washington — which had not even been intimated until four days before — and was executed in a tweetful moment.
"The Ministry of Commerce expressed 'deep regrets' on Friday at the United States' decision to hike tariffs and said China will have to take necessary countermeasures….China hopes that the US side can work with China to jointly build a China-US relationship based on coordination, cooperation and stability."
The impulsive move took virtually every other U.S. government official by surprise.
---
April 25, 2019 — Views of the Belt and Road
The ever-insightful Paul Haenle offers off-script views of the Belt-and Road — from the perspective of some of the countries most affected, most critical, and competing.
Russia, India, Europe and the United States — all get their turn in this analysis, from writers in those fields. This is one of a series of valuable pieces coming from the Carnegie-Tsinghua Center in Beijing.
Samples:
"All countries, including the United States, should have a strong interest in supporting better infrastructure and connectivity. In this way, they should welcome China's contribution to global infrastructure development. However, China also needs to address the BRI's shortcomings, in areas such as transparency and sustainability."
"India has eyed the BRI with suspicion since its announcement. New Delhi turned down Beijing's invitation to the inaugural Belt and Road Forum in May 2017. Instead, it has made pointed statements about transparency and debt burdens."
"Moscow's current relatively benign attitude to the BRI took some time to emerge. Its immediate reaction was largely negative, driven by fears that China wanted to expand into Russia and Central Asia, territory that Moscow considers important in security and economic terms."
Source: https://carnegietsinghua.org/2019/04/25/how-are-other-countries-responding-to-china-s-belt-and-road-initiative-pub-79002
More from Paul Haenle: https://carnegietsinghua.org/experts/490
Carnegie Tsinghua Center for Global Policy
English: https://carnegietsinghua.org/?lang=en
Chinese: https://carnegietsinghua.org/?lang=zh
---
April 28, 2019 — Opening Address, Belt and Road Forum
Here is the opening address by the President of China to the Belt and Road Forum in Beijing.

The original Chinese is here. We have also translated it into English, which provides a useful reference.
I like to go back to the original source for important ideas, rather than reading press summaries or the commentary of analysts. There is always some nuance missed by the mainstream or diplomatic press.
Which is certainly the case here. Many sophisticated ideas, opening up doors of opportunity for business and civil society, answering key questions.
---
April 24, 2019 – – American Participation in the Belt and Road
Spotted in Fortune Magazine today — an opinion piece by China's Ambassador to the United States. He challenges American business to get off the sidelines and participate in the Belt and Road.
https://stage.fortune.com/2019/04/23/us-china-belt-and-road-initiative/
"The Belt and Road Initiative means countless opportunities for US businesses, and China invites more of corporate America to participate in the projects to benefit themselves and the world at large…The situation has implications not only in terms of missed opportunities for growth in the US, but for the cause of global development, which needs the ingenuity and the industry of the US."
Citibank, Caterpillar, General Electric, Honeywell — they are all playing. Every American company must also be an international company, and the Belt and Road is an area where significant growth is being powered, with huge infrastructure projects in more than 100 countries. The Chinese are opening an on-ramp.
April 23, 20119 Hunter Lovins —
After years of admiring her work in "Natural Capital", I met Hunter Lovins at a conference at the United Nations last fall. Did not disappoint — a committed capitalist for the account of planet earth. Her most recent flaming missive got my attention today:
::::
"Last night a young friend wrote me in some distress.
"He'd been at an impact investment event at which I'd spoken. An audience member had asked the panel how they dealt with climate skeptics: did they still promote the climate protection philosophy behind their portfolios?
"Predictably, the others equivocated.
Which pissed me off. "This," I growled, "Is why 'impact investing' is getting a bad name. It's trying to be everything to anyone who might let you manage their money."
::::
For investors, the ETF "Change Finance," (CHGX) is worth a look.
---
April 12, 2019 — Belt and Road, Reconsidered
I wish everyone could go to events like this, at the U.S. Institute for Peace —
https://www.usip.org/events/chinas-belt-and-road-initiative-year-six
Though I did notice that there is no representative from China in these discussions. Their perspective would surely be relevant to a full understanding of the issues. <?>
United States Institute for Peace is an interesting institution. Funded by Congress, with a bipartisan blue-ribbon Board. And some blind spots. http://www.usip.org
One of its original sponsors and biggest advocate was Senator Spark Matsunaga of Hawaii, whose Matsunaga Institute here in Honolulu continues its solid work to establish the case for peace.
---
April 10, 2019 — EU-China Relations
Balanced views on EU relations from China's official national newspaper —
https://enapp.chinadaily.com.cn/a/201904/08/AP5caa9203a3104dbcdfaa58f1.html
---
April 11, 2019 — China Copyright Law Matures
You may have heard that China has loose intellectual property rules, and does not respect international copyrights.
This was true — up to about 5 years ago. That's when China initiated a crackdown on copyright enforcement to come up to international standards. The signs of progress along these lines are everywhere.
This story is quite cute, about the lengths to which China went recently, to publicly dress down a copyright infringer and fix an issue.
https://enapp.chinadaily.com.cn/a/201904/13/AP5cb117cda3104dbcdfaa61b4.html
---
March 9, 2019 — "Siding with Rich China over Fickle U.S."
From the South China Morning Post, some practical observations by the Malaysian Prime Minister:
"If forced to take sides in the high-stakes geopolitical rivalry and
trade war
between the United States and China, Malaysian Prime Minister
Mahath
ir Mohamad
would prefer the economic largesse of Beijing.